online tool to build football formations & lineups
What's New: Sharper Visuals, Dynamic colorful Labels, Enhanced Shades & 2023/24 lineup presets ​
Better Lineup Images ​
The render engine has been refined to better accommodate high-resolution screens, enhancing clarity across both mobile devices and laptops.
The updated lineup rendering produces sharper images for optimal visibility on all displays. Labels are now more legible, whether zoomed in or out. This version also introduces increased variations for a personalized viewing experience.
Our commitment remains to deliver clearer and more precise football lineup images for all users. Hope this works for you! You can check what's possible with the lineup builder 2023 showcase.
Colorful Labels with Improved Placements ​
Labels have been upgraded for greater versatility in positioning - whether beneath, above, or adjacent to the player, offering a fresh and distinct appearance.
There's also an expanded range of color options for player labels, including classic black on white, white on black, and combinations derived from shirt colors.
The engine ensures these color choices maintain clear contrast. Additionally, users can now opt for labels without any background colors for a sleeker look.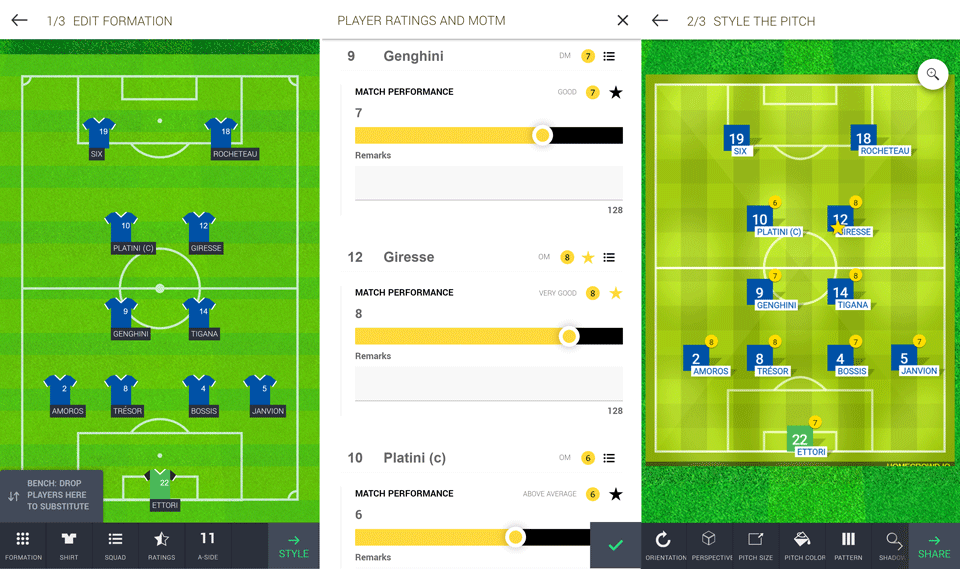 Introducing Front and Back Views for Shirts ​
The tool now offers the capability to display shirts both front-facing and back-facing.
This feature greatly aids in distinguishing between home and away lineups, especially on vertical pitches.
For football formations looking away from the viewer, back-facing shirts can be selected, while those facing the viewer can utilize front-facing shirts. This enhancement ensures logical and clear representation based on pitch orientation and provides an excellent means to generate compelling home vs away visuals.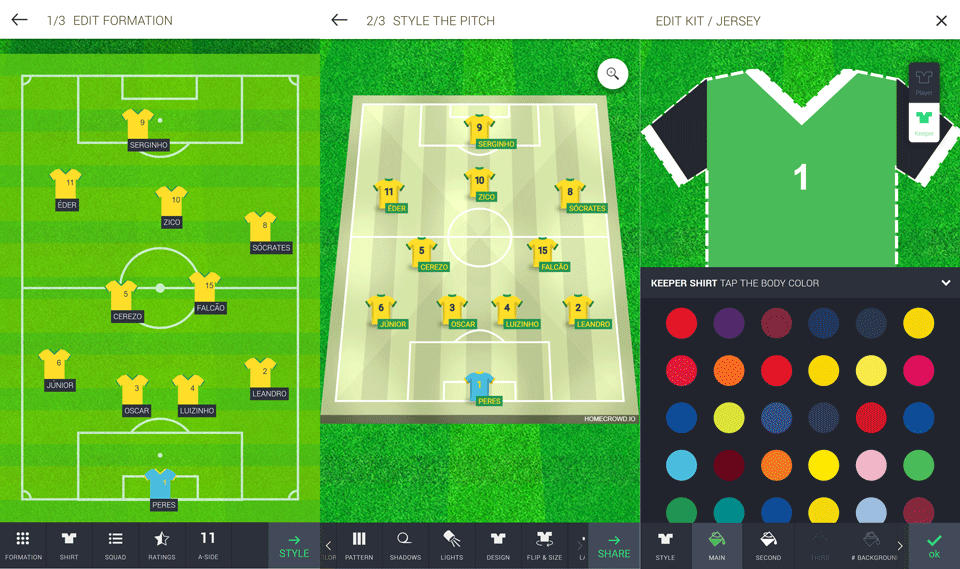 More Shirt and Pitch Shading Options ​
In addition to the classic football shirt shades previously available, a wider array of shadows and shades has been introduced, enabling the creation of styles with added impact. Moreover, the pitch now benefits from additional shades, imparting further visual depth to the lineups.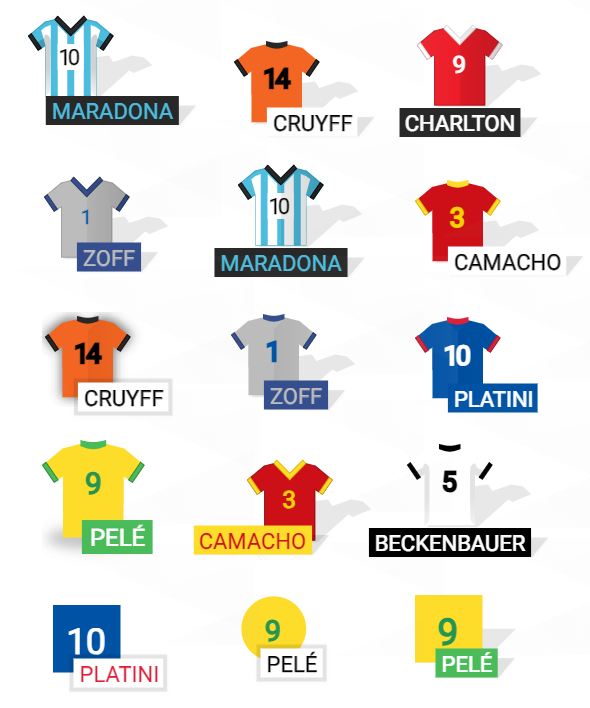 Direct Image Download ​
Users can now directly download football formation images without the need to share them first. There's no longer a requirement to share the lineup to download it. Simply click the download button within the pitch editor for immediate access, or on mobile, press and hold the image for 5 seconds to initiate the download.
Expiry for Shared Lineups ​
To prioritize user privacy and accommodate diverse needs, shared football lineups now come with time-sensitive visibility options. Choose from short durations ideal for pre-game chats, extended weekends for post-game discussions, or longer periods catering to tournaments and league phases.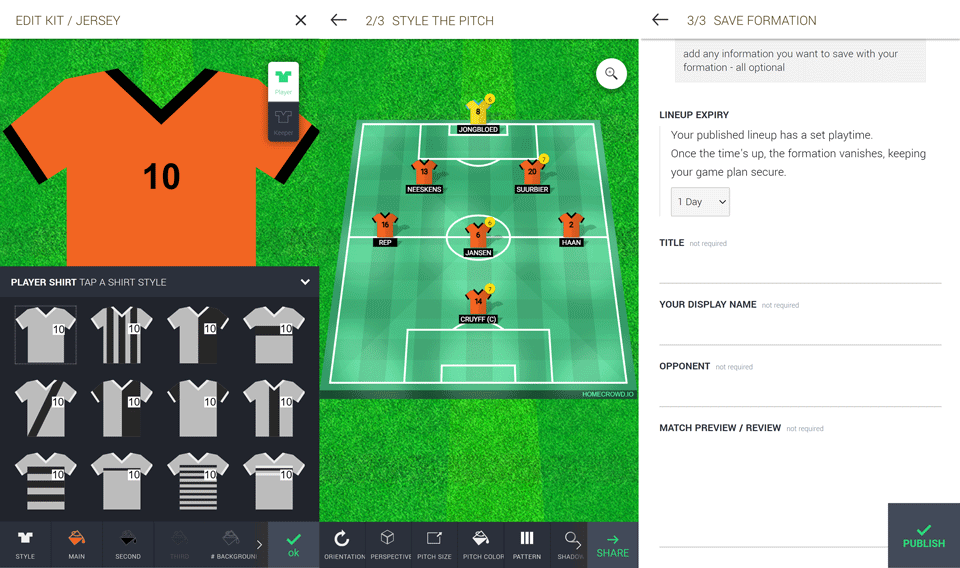 Season 2023/24 Presets Update ​
The 2023 summer transfer window was full of significant moves and discussions, from Moises Caicedo's move to Chelsea and Declan Rice joining Arsenal, to Jude Bellingham's transfer to Real Madrid. The Saudi Pro League's lucrative offers also garnered significant attention and debate. Regardless, the presets have been updated for the 2023/24 season, allowing you to select from the latest lineup11 of top-tier teams worldwide.
Check the how to create football formations guide to learn more.
As the stadiums light up, let your lineup11 shine bright and emerge victorious. May your team always play with the heart and spirit of champions - here's to every pass, goal, and celebration that awaits!