online tool to build football formations & lineups
Football Lineup Builder 2023/24 ​
Showcase: See what you can create with the formations maker ​
The football lineup builder at homecrowd offers a plethora of options for fans and analysts alike. Whether you're mapping out tactics for a 7-a-side friendly or illustrating the starting XI of your beloved team, the football formation editor allows you to build impressive lineups with a broad spectrum of styles.
To demonstrate its versatility, let's spotlight three iconic football teams that, while captivating audiences worldwide, faced heartbreak on the grand stage: from the Total Football of the Netherlands in the 1974 World Cup to Brazil's Samba magic and France's finesse in the 1982 World Cup.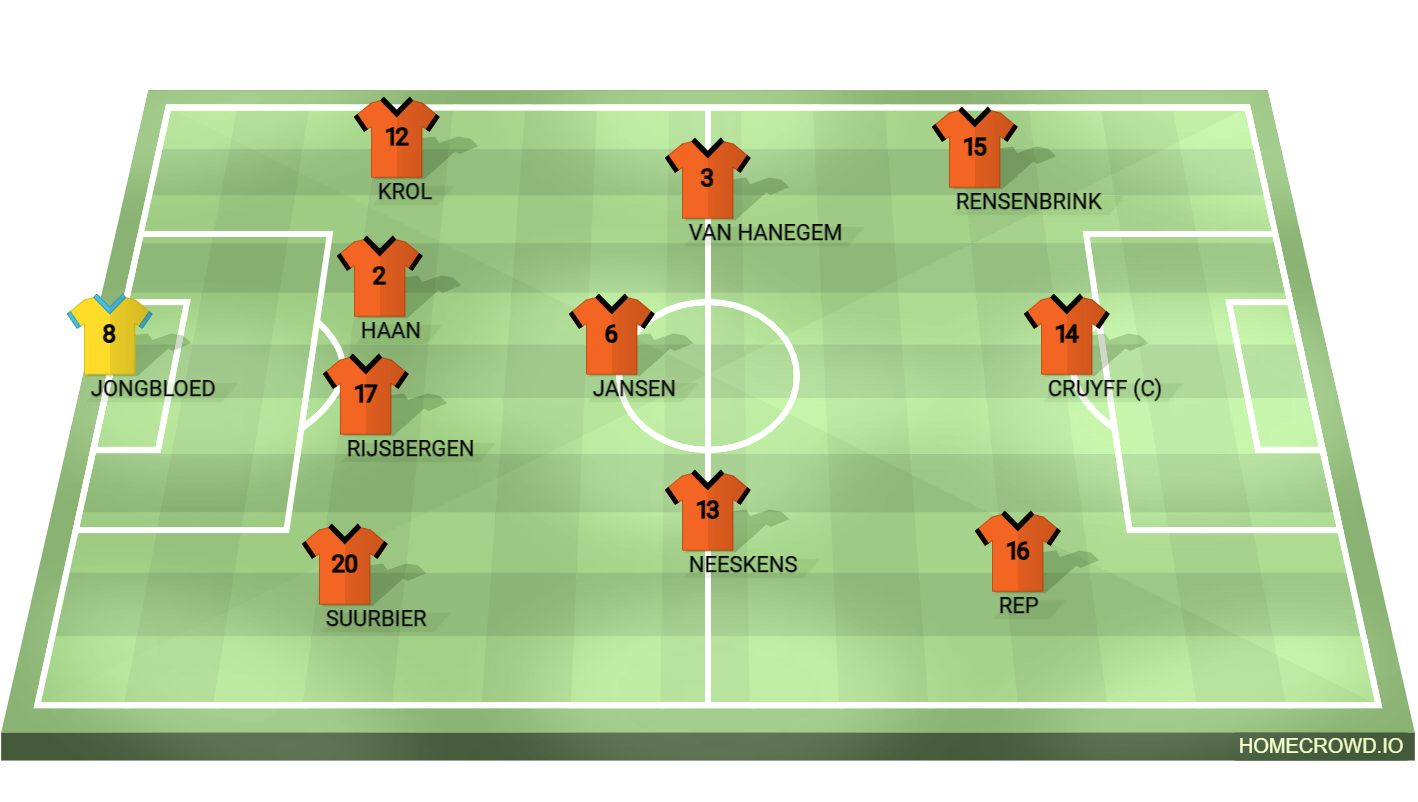 Let's see what the app can do for you and explore the tools available for building lineups tailored to your specific needs.
Flexibility of Styling Your Football Pitch ​
The lineup builder at homecrowd.io allows you to craft clear, intuitive, and visually appealing lineups. It offers unmatched flexibility in styling your football pitch, providing options to create football formations in both landscape and portrait orientations. This ensures you can tailor your lineup11 to specific platforms, be it Social Media, YouTube, Tickers, Blog posts, or Articles requiring highres responsive images where you need large images for both protrait and landscape views.
You can opt for a flat design or explore multiple perspective views, giving your lineup images an added depth and visual appeal suited to your target platform. Imagine having designed a lineup in vertical orientation, showcasing your chosen XI or perhaps a concise 5 a side formation. With just a click, you can clone this lineup, adjust its orientation to horizontal, and render a new, lineup as a large high resolution image optimized for landscape orientation.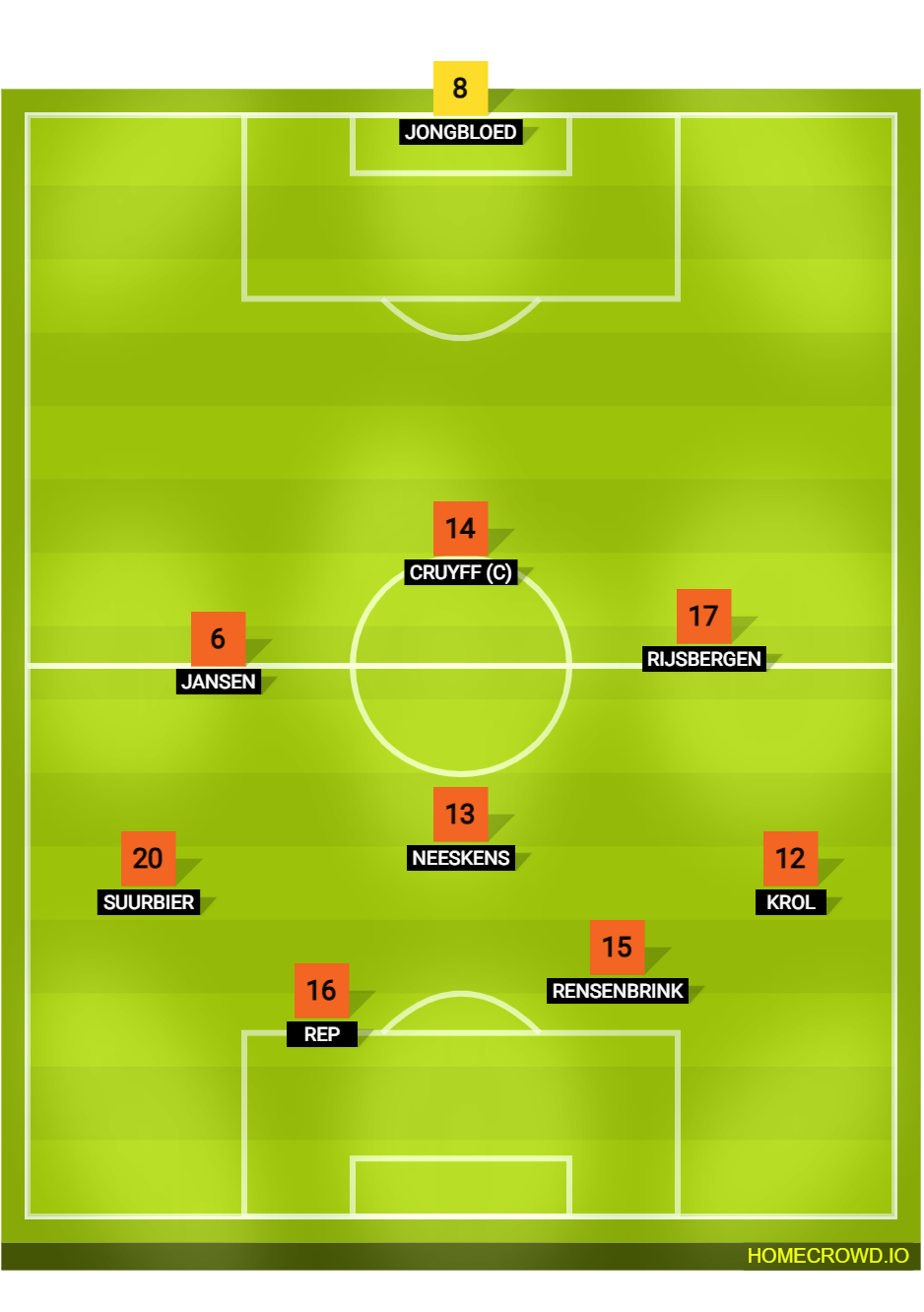 A key aspect of presenting a visually coherent football lineup is ensuring it aligns with the design of your target platform, be it your blog post, your videos, your feed on social media or the match sheet.
The lineup maker gives you the ability to style the pitch with plenty of tools. Dive into a rich palette of colors, play around with various lighting effects, or integrate nuanced shading to ensure the lineup melds effortlessly with your platform's unique aesthetic.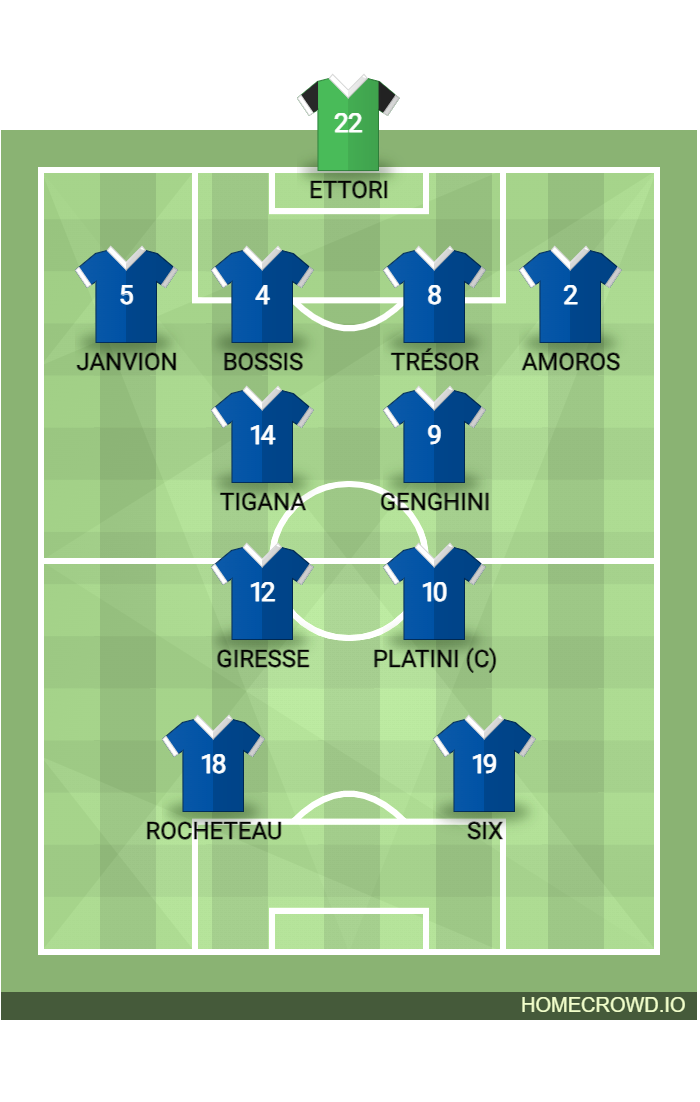 Additionally, the platform emphasizes flexibility through its pitch size adjustment features.
Whether you need a compact pitch for quick insights or an expansive one tailored for in-depth tactical descriptions, homecrowd.io has got you covered. The larger pitch size especially stands out for its utility. Use it on a tablet in your scribble app and draw lines and arrows, mapping out player movements and tactical intricacies with precision. The customization options give you the ability to create your football lineups in a coherent fashion and ensure your formations are both informative and aesthetically aligned.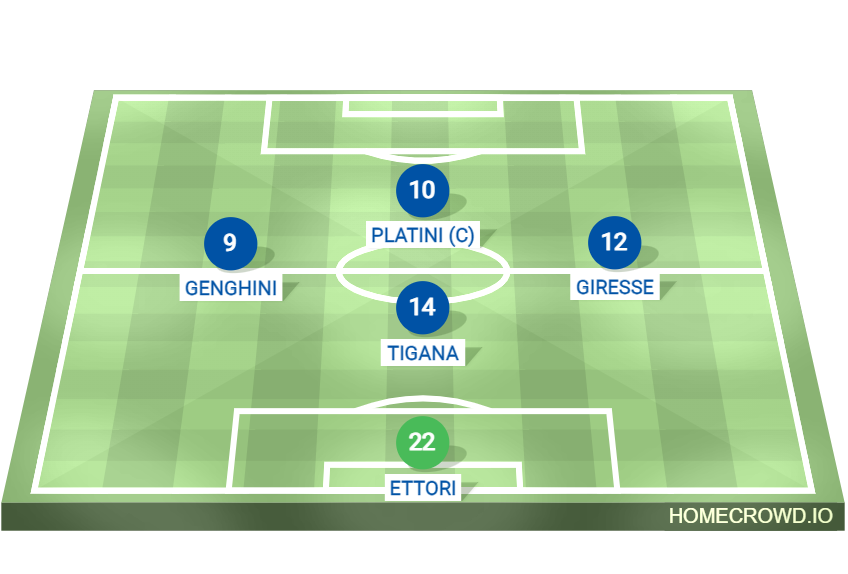 The aesthetics of a lineup extend beyond just the pitch; the shirts are essential in making your visual representation stand out. With homecrowd.io's lineup maker, you have tools to refine these shirts. Add depth and shadows to make the shirts stand out or choose a design that fits your theme perfectly. You can also individually style the goalkeeper's shirt, accommodating for a more realistic design that acknowledges the common practice of keepers wearing distinct jerseys from the outfield players.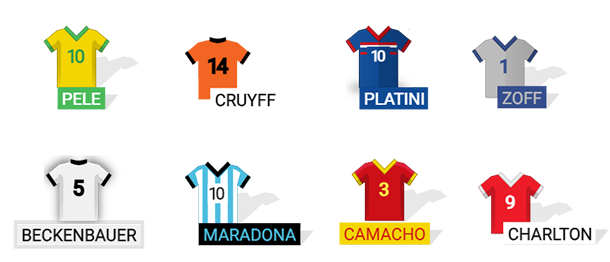 And if traditional shirt icons aren't your thing, switch to geometric shapes like circles or squares for a clear, streamlined view that's perfect for tactical breakdowns.
The app provides the flexibility to choose between front-facing or back-facing shirt styles. This feature ensures you can effortlessly make visuals for both home and away formations, tailoring the presentation to best match the context of your lineup presentation.
The shirt editor provides a selection of over 25 unique shirt styles, with each part being colorizable. This makes it easy to closely match your team's current jersey. Whether you're representing club colors or specific design elements, crafting lineup visuals that authentically resonate with your team's aesthetic is straightforward.
While homecrowd.io's lineup maker app comes equipped with presets for popular formations like 4-4-2, 4-1-2-1-2, and 4-3-3, there are times when you need more flexibility. Instead of navigating through an extensive list of formations to find the perfect match, you can effortlessly adjust formations using drag-and-drop.
Change a player's position by dragging them to a new location on the pitch, swap two players by dragging one onto the other, or quickly substitute a player by dragging them to the bench. This method not only streamlines the process but also enhances the user experience, making it feel more organic and user-centric.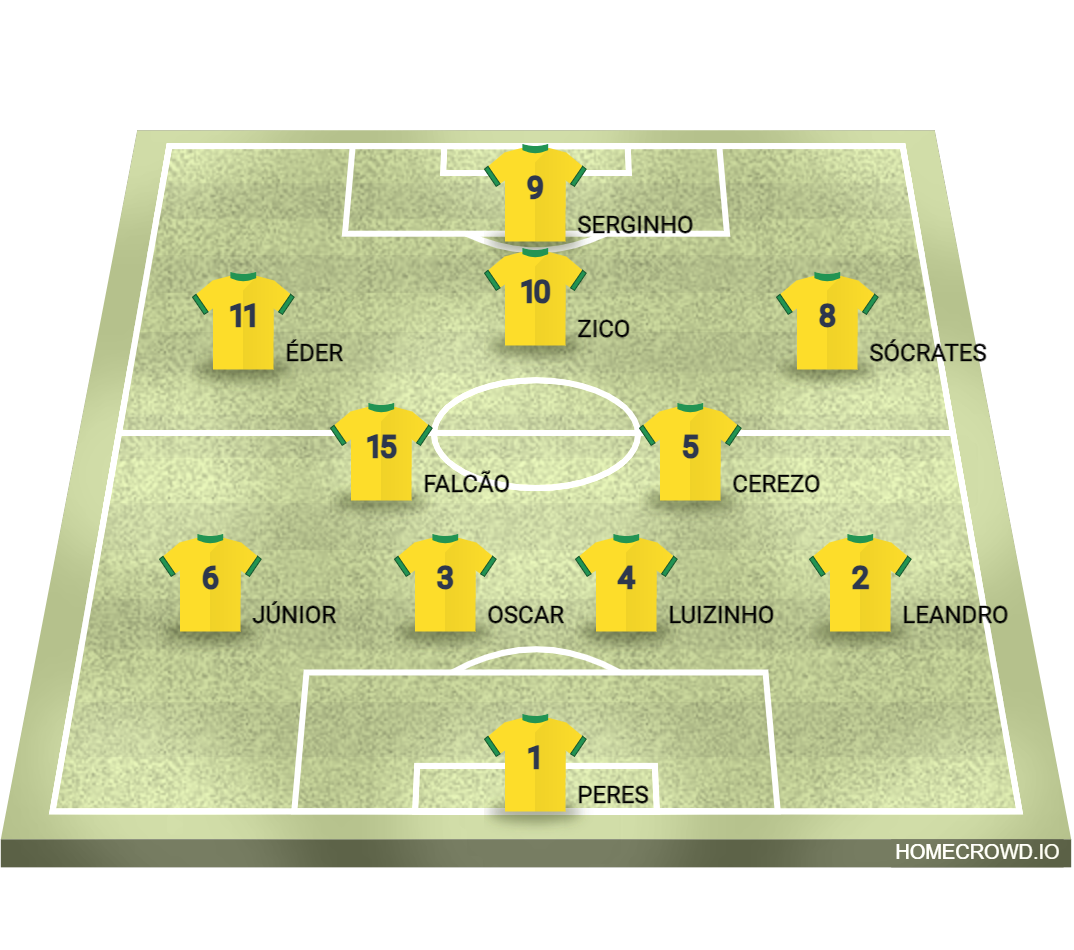 In today's football analysis, automated player ratings driven by statistics and algorithms are in use, yet they often miss the finer nuances of a player's impact on the match. For those pundits and astute observers among you who frequently spot what numbers might overlook, homecrowd.io offers the option to add match performance ratings to your lineups. You can manually input player ratings, adding a personalized touch to each match review. Moreover, to highlight standout performances, there's an option to mark a player as the "Man of the Match."
Think you know better than the algos and the pundits? – Craft your match reviews with individual performance ratings.
Branching out beyond traditional football, homecrowd.io caters to enthusiasts of alternative formats like street soccer, personal tournaments, and more. Whether you're organizing or analyzing a 5-a-side, 7-a-side, or any other version of minifootball, the tool has you covered. These variations, often characterized by smaller pitches, reduced-sized goals, and shorter match durations, bring a unique charm and pace to the sport. Many of these games, like 5-a-side, might be played indoors or on caged outdoor artificial grass pitches to ensure non-stop action. With homecrowd.io, crafting lineups and formations for these fast-paced, compact formats becomes easy.

The lineup builder app provides more than 3500 presets for teams from the top-tier leagues in countries around the world, all updated for the current season. If you wish to explore or discuss a chosen eleven of your favorite team, it's highly likely we've already curated a preset for you. This feature eliminates the need to manually input each player's name. Simply select your team, and you'll get both the starting eleven and the substitutes on the bench.
The app also provides a team sheet feature, allowing you to build your own teams from scratch. Whether it's grassroots squads, legendary line-ups, or speculative elevens reflecting potential future transfers for your club, the platform has the tools to do so. Check the how to create football lineups guide to learn more.
You have the flexibility to download your created formation without saving or publishing it - perfect for those who prioritize privacy or simply need a quick lineup image for a blog, article, or social media post. For mobile users, a press and hold on the image for 5 seconds will do the trick, while desktop users can easily right-click to initiate the download.

Yet, if you're looking to drum up excitement for an upcoming grassroots match or broadcast a predicted lineup for your favorite team's next showdown, the platform allows you to share and publicly publish your lineup. Additionally, mindful of privacy and tailored promotions, you can decide how long your lineup remains accessible online, making it convenient whether you're upholding data privacy or pushing short-term team promotions.
When you opt to share your lineup, it's presented on a dedicated football formations page, enhancing your formation's visibility. This page isn't just about the formation, though. You're equipped with tools to add descriptions, offering context or promotional content, and even provide commentary on individual player performances. Leveraging the Web Share functionality, you can swiftly distribute your lineup across various installed apps, email, or even channel it into your preferred image editor for any advanced tweaks or modifications.
Shared and published lineups will be featured on the homepage for a short time and are also available in latest formations
The app is seamlessly accessible across various platforms - be it on web desktop, Android, or iOS devices. Mobile users can add the app directly to the home screen, eliminating the hassle of downloading and installing yet another App.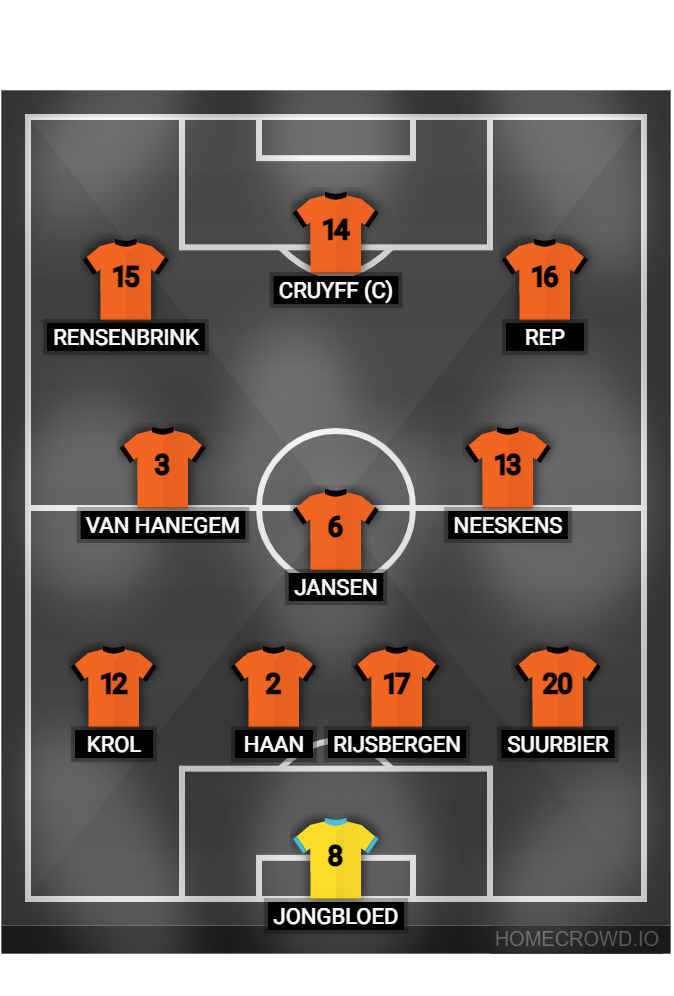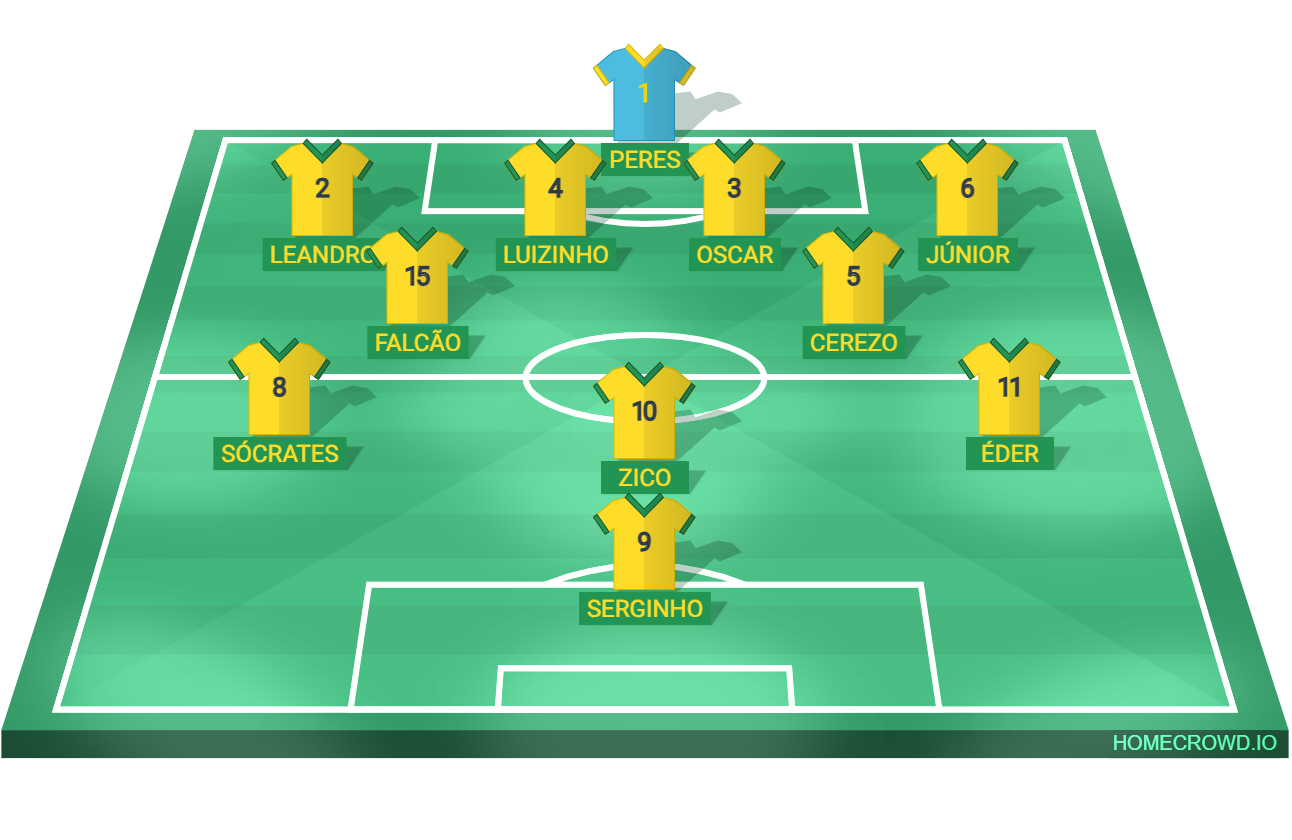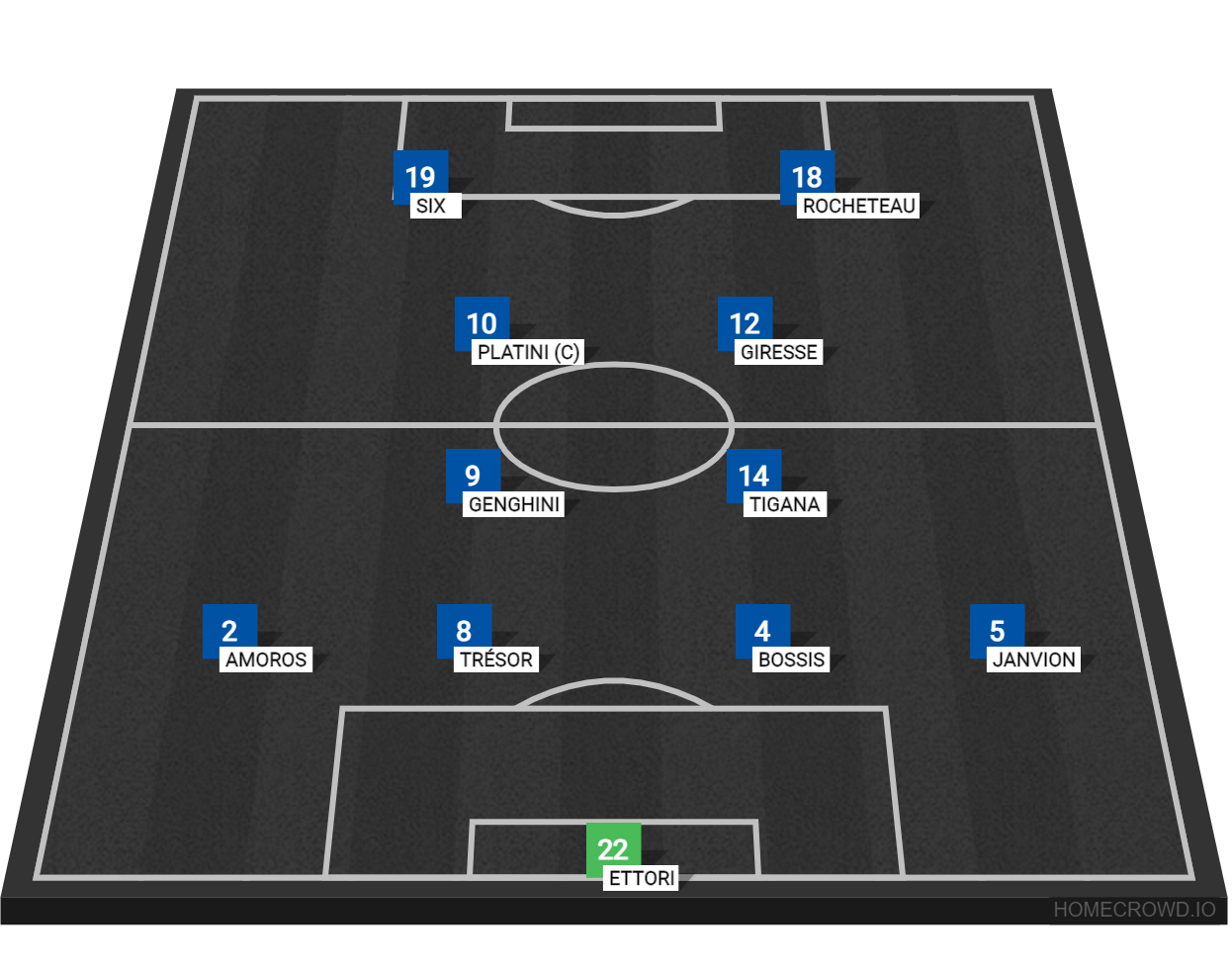 Football isn't just about the 90 minutes between the whistle's initial blow and its final sound; it encompasses the emotion, tactics, formations, lineups, referee decisions, and the endless "what ifs" when your team has played shit – all of which linger long after the game ends.
Homecrowd's football lineup builder embodies this sentiment, offering a platform where passionate daydreams and analytical debates come to life visually. Whether you're analysing legendary matches or contemplating your local team's formation, this tool hopefully stands out for every football enthusiast.
Beyond the pitch, it's the post-match banter, speculative theories, and friendly ribbings that truly capture the essence of the sport. Homecrowd delves deep into this aspect, amplifying and enriching the football dialogue. It's a place for those who value the detailed tactics of grassroots football as much as the high-stakes clashes of the Champions League.
Hopefully the lineup builder helps you create engaging content for social media feeds and YouTube videos to supplementing football analysis in articles and blogs. Whether you're looking to document iconic starting XI, design team sheets for local tournaments, or simply want a more user-centric way of visualizing formations, we hope homecrowd.io proves to be an great companion for all you football fans.
Until the next whistle blows, let's keep the spirit, passion, and conversations alive and kicking - Here's to celebrating the beautiful game, and may your chosen eleven return victorious!