online tool to build football formations & lineups
Create Football Formation
How to build your own football lineup
HOMECROWD let's you create, share and embed your own football formations. Be it for a match preview, where you want to show how your team should line up in a game, or in a review, where you want to rate the players actual performances and review the match.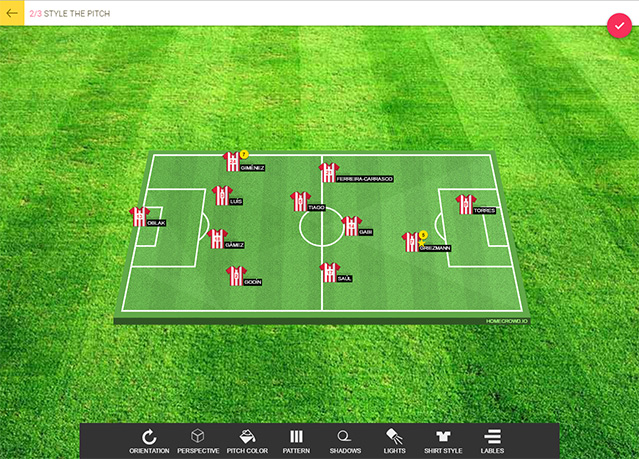 Simply pick a team, drag and drop players to move, swap or substitute the players, edit your squad if needed, style your kit and define your custom pitch to suit your needs. give it a try
Pick a team
HOMECROWD comes with pre-populated current squads of all the top level football teams around the world. You can pick one of the preset teams or create your own from scratch. Simply enter or search the team you want to use for your formation.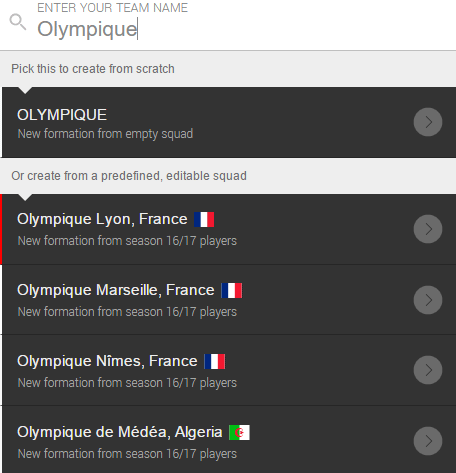 Build your custom formation
The formation editor lets you create any football formation you like. Want a classic 4-4-2 or a rather exotic 3-4-1-2 line-up? Simply move, swap or substitute players by drag & drop.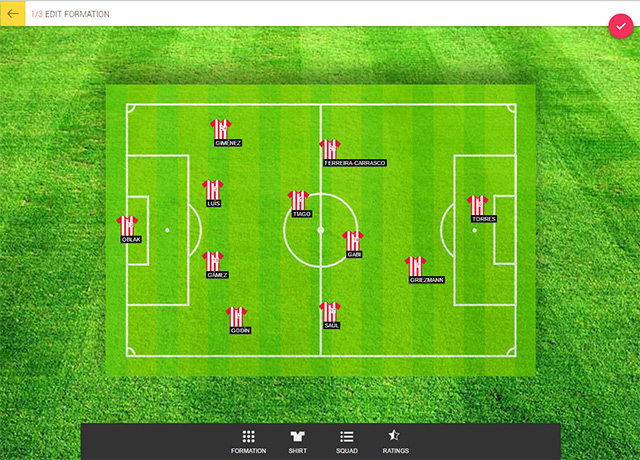 Edit your custom kit
The shirt editor allows to build your custom football kit. Pick from one of the many styles and simply color each part of the shirt,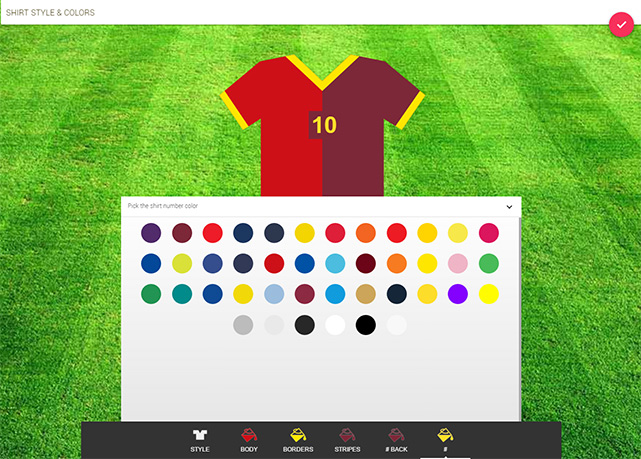 Edit your team
HOMECROWD comes with current squads of all the top teams, however, you might still want to edit your squad just to bring in that player from the reserves, to show your preferred line-up with potential new signings or simply if you build your football formation from scratch. You can modify any squad by adding, renaming or deleting any players.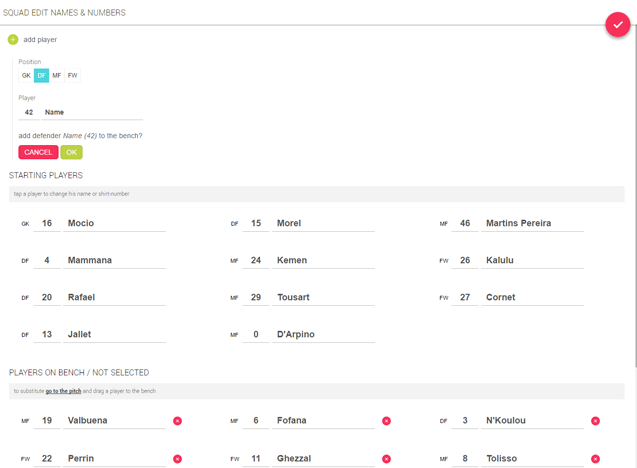 Rate players in a match review
To include your formation in a match review and to discuss the performances of your players you can rate them on overall performance or specific mental, gameplay or position related categories. Click the sliders to set a player rating and add remarks to any player.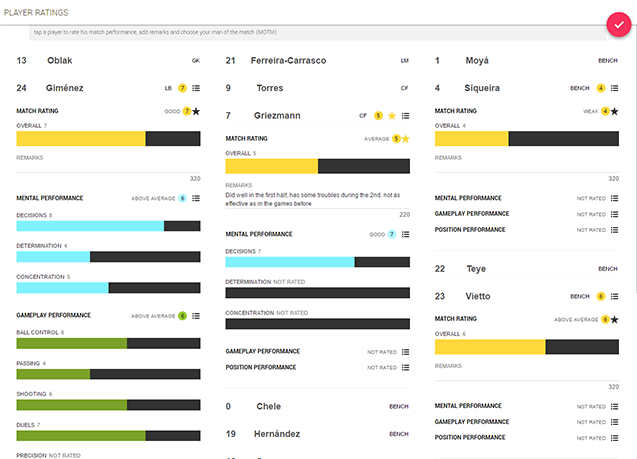 Style the pitch the way you like it
Once your done, style your pitch the way you want it. Choose the orientation, perspective, pitch color, pitch pattern, shadows, lights, player styles, labels to adjust the formation to your need. Simply tap a category in the toolbar repeatedly to cycle through all the options.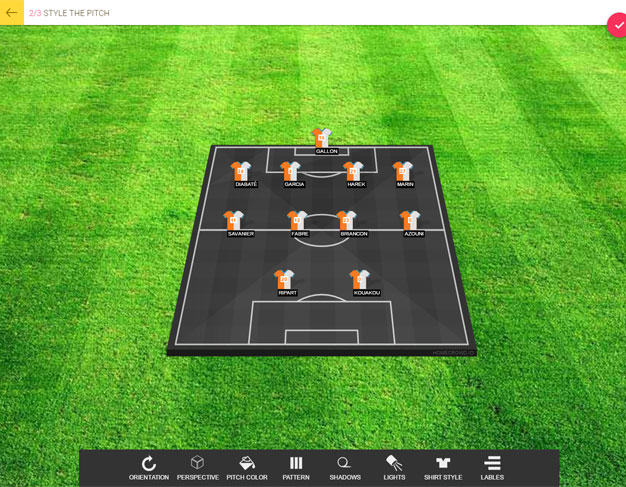 Once your done you can save your formation, share the link to your formations page or simply embed it on twitter, your blog or in a forum. Go for it, create your own formation!