online tool to build football formations & lineups
What's New: Keeper Shirt, 7-a-side, updated season 2022/23 team presets
Homecrowd lineup builder gets updates
Homecrowd gets an update. Keeper shirts make your lineups more beautiful and prominent, N-a-Side lets you create football formations for minifootball variations and Presets of +2500 Teams for the 2022/23 Season make it straight forward to create & discuss possible formations of your favourite team.
Goalkeepers Shirts
Goalkeepers are a crazy bunch and deserve their own shirt as some of you have suggested. So here it is. Goalkeepers can now have their own trikot. You still can apply the shirt styles you want to all players at once - just like you did before. However, if you want your keeper to stand out and want to give Gigi Buffon his beloved pink shirt, feel free. Simply switch to the goalkeeper shirt using the toggle, then select the shirt style and pick your colours.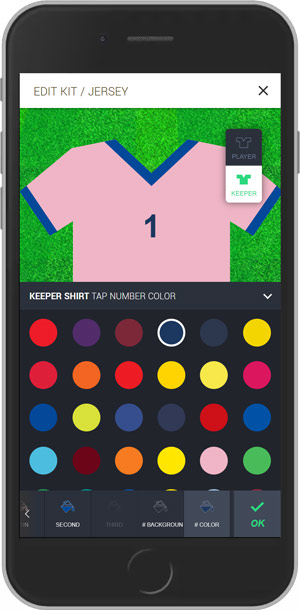 N-a-side Football Lineups
Some of you who wanted to create line-ups for other variations of football have banged their heads against the wall. You've worked around the shortcomings of Homecrowd by simply putting the supplementary players on the sidelines. It works, but it looks ugly. Not anymore.
If you want to create formations for 5-a-side (futsal, indoor football, beach football), 7-a-side (kids U9, U10, hangovers), 9-a-side (street, some youth leagues) or other variants of football - now you can.
Tap N-a-side in the toolbar to select the variant you want. Players are added from or moved to the bench accordingly.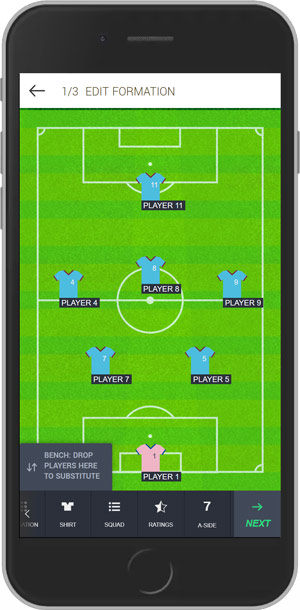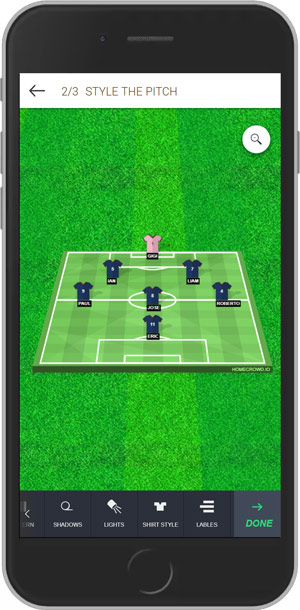 Update Squad Presets for Season 2022/23
Squads for over 2500 prominent teams have been updated for the current season. Choose a preset and all the players for the squad are already there. No need to painstakingly type them in.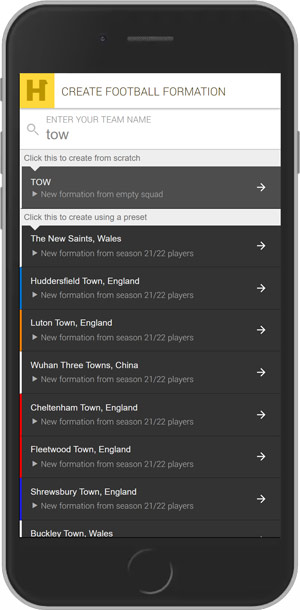 Good luck with your team and all the best!